If you need a knee replacement procedure, you should have the operation performed by highly skilled orthopedic surgery specialists. Finding the proper surgeon, one with a track record of successful knee replacement procedures, can assist in guaranteeing a smooth surgery and recovery. It is vital that you feel at ease with your orthopedic surgery specialists and that you can communicate your worries and questions with them honestly.
Here are some steps you may take to find the best orthopedic surgery specialists for you:
Request Referrals
Your Current Clinicians
Request a list of orthopedic surgery specialists that specialize in or have expertise in knee replacement from your primary care physician or general practitioner. Make careful to inquire as to why those specific tips stick out. You may broaden your list of potential surgeons by contacting additional physicians and physical therapists, such as those who share an office with your primary care physician.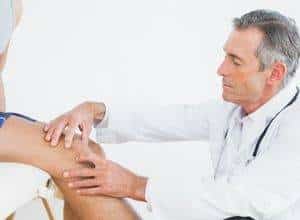 Check with Friends and Colleagues
If you know somebody who has had knee replacement surgery, find out who did it and how well it went.
Insurance Providers
You'll want to check whether your insurance covers the orthopedic surgery specialists you choose. Choosing a surgeon not covered by your insurance plan may increase your out-of-pocket expenses.
Visit their Website
Exploring the websites of orthopedic surgery specialists is a convenient and effective way to learn vital information about them, such as their specific clinic location, years of practice, affiliations, and whether they provide telemedicine visits.
One of the most useful elements is the patient testimonials/reviews area, which provides insight into the doctor's professionalism and attitude to patient care. Keep in mind, however, that a doctor who has been practicing medicine for decades will have a few bad evaluations. A variety of things may influence a doctor's star ratings. Use them as additional information, not as a determining factor.
Excellence in Orthopedics in Your Community
Some hospitals have an orthopedic surgery department of excellence. Check to see whether there is one in your area and if so, contact them.
Examine the Surgeon's Education and Certifications
Spend some time examining the surgeon's background, which should include the following:
education
post-graduate degrees
credentials
training
Determine if the surgeon is board-certified and by which organization.
What To Look For In Orthopedic Surgery Specialists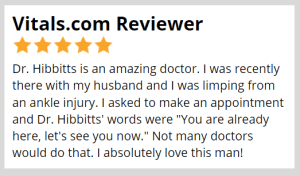 Expertise and Experience
It's a good idea to ask orthopedic surgery specialists how many surgeries they undertake each year. According to research, doctors who perform 12 or more total knee replacements (TKRs) yearly are more likely to have a successful track record. Similarly, hospitals that execute 25 or more TKRs each year had the most successful outcomes. Every year, the top surgeons undertake hundreds of surgeries.
Training and Specialization
Orthopedic surgery specialists receive useful experience mostly via surgery, but they may also broaden their expertise through continuing education. This entails gaining knowledge of:
• innovative technologies
• modern surgical techniques
• new equipment and devices
Whether you believe a certain gadget or surgical method may be suited for you, you should find out if your potential surgeon is educated in that field and can implant that device. A surgeon will often acquire training from the manufacturer to employ a certain surgical approach or technology. By visiting a manufacturer's website, you may identify a surgeon in your area who is trained in that technique.
At the same time, it's critical to follow your surgeon's advice. They have the finest knowledge about which implant is suitable for you. Please work with your surgeon to fully understand their decision, and don't hesitate to ask questions. It's critical that they feel at ease with the technologies they'll be using.
Special Or High-Risk Case Experience
Before surgery, be careful to go through your medical history with your physician. This ensures that they can manage your demands and any possible emerging issues.
For example, if you have any pre-existing diseases, such as anemia or diabetes, or if you have had any previous injuries that may complicate surgery, ask the surgeon about their expertise in these sorts of situations.
Individual Consultation with the Surgeon
Once you've narrowed your list of possible orthopedic surgery specialists, you'll want to meet with each one. You will want to do the following throughout these sessions: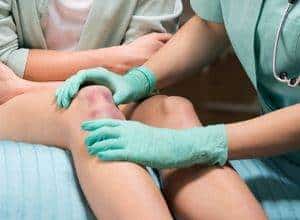 • talk about your circumstances
• ask any questions you may have
• seek their feedback
How to Determine If They are the Correct Orthopedic Surgeon for You
Before the Appointment
Make sure you understand your pain level and knee history well. It may be beneficial to complete an online knee pain exam or assessment and print the findings to bring with you.
You should also prepare a set of questions. Consider the doctor's previous experience with situations similar to yours and the technology they will use.
During the Consultation
Explain any questions or concerns you have throughout your consultation. Consult your orthopedic surgery specialists about the following:
their rate of success
their previous experience with instances like yours
how often have they had to bring back previous TKR patients for revision surgery, and why
whether or not they develop a surgical plan before an operation and what they include in it
the computer-assisted technologies they use
if minimally invasive procedures are a viable option
discuss the procedure's advantages and disadvantages
where will your operation take place
Surgical Cost
Insurance coverage will most likely play a significant role in deciding which doctor and hospital to work with. You should check with each hospital's billing office to see whether your insurance company covers the operation. When you do, make the following inquiries:
• the hospital's prior experience with the operation
• Physical therapy possibilities after surgery
• the expense of both the operation and the subsequent physical rehabilitation
Do your web research to evaluate each hospital's quality record as you narrow down your options. If you have a preference for hospitals, consider that as well.
Other Elements to Take Note Of
Bedside Manner Of The Orthopedic Surgery Specialists
Keep track of the way you interact with the orthopedic surgery specialists and how you feel. A qualified surgeon will spend enough time discussing your choices and possible results with you.
Office Personnel and Environment
The nurses and office staff are your point of contact with the surgeon and will assist you in scheduling and preparing for your surgery and recovery. The nurses and personnel will, among other things
organize your appointments
make arrangements with your insurance provider
schedule your physical therapy
It's critical that you feel at ease with the employees and are confident that they:
care about your well-being
will cater to your requirements
will offer you excellent service
If the service is subpar, it may negatively influence your experience.
Examine Hospital Efficiency
Knee replacement surgery often necessitates the collaboration of a group of highly competent and experienced orthopedic surgery specialists. As a result, you should consider the overall quality of knee replacement treatment at your knee surgeon's institution.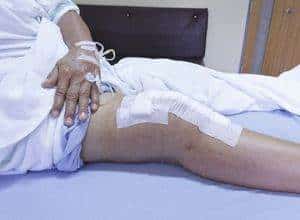 Find out where the orthopedic surgery specialists on your list can treat patients, and then look them up online. You can find hospital rankings based on patient mortality and complication rates for various popular surgeries, including knee replacements.
In an ideal world, you should be able to locate a hospital in your neighborhood that performs better than predicted (5-stars) for knee replacements. Then, locate a doctor capable of admitting and treating patients at this facility. Avoid hospitals that have lower-than-expected (1-star) ratings.
Whether a certain hospital falls short of expectations, find out if the surgeon works at another institution. Otherwise, look for a surgeon who works at a facility that is likely to provide you with the greatest possible result.
Getting Second Opinions
Even if you are entirely satisfied with the first orthopedic physician you meet, you should always seek a second opinion. A second opinion, ideally from different orthopedic surgery specialists, may provide you with important information and perspective. You may want to see three or four physicians, if not more. If you hear contradictory advice, feel free to revisit each doctor and ask additional questions.
Final Choice
You'll have a lot of questions and worries regarding knee replacement surgery. Make the following considerations while making your ultimate decision:
take your time while selecting orthopedic surgery specialists.
conduct research.
don't be scared to inquire
You should not proceed with surgery unless you are comfortable with the orthopedic surgery specialists, equipment, and process. Your future health is at stake.